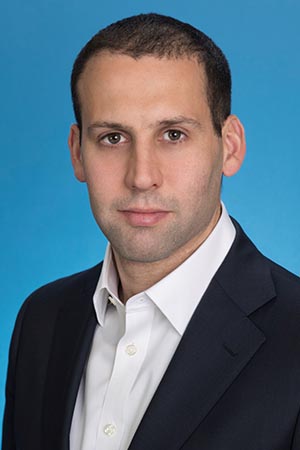 Mr. Raved serves as our Chief Executive Officer and as a director since January 2020. In the past decade, Tomer has advised telecom, media and tech companies on M&A and capital raises and has completed transactions valued at over $300bn in aggregate with US and Israeli clients, such as Verizon, AT&T, Charter, Disney, IBM, KKR, Apollo and many others. Prior to joining the Company, Tomer was a Director and a Vice President at RBC Investment Bank. Previously, Tomer was an Associate Director at UBS Investment Bank as well an Associate Attorney at FBC &Co. Tomer has an MBA with specialization in Finance and Accounting from NYU Stern School of Business, as well as an L.L.B in Law and a B.A. in Economics from Tel-Aviv University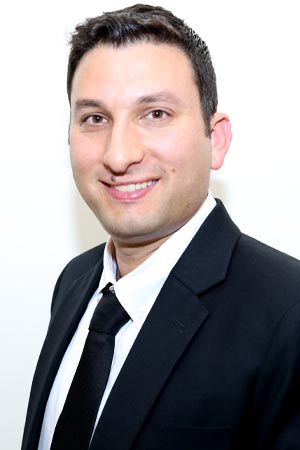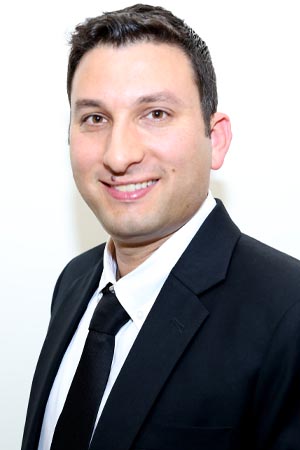 has been the Company's Chief Financial Officer Since May 2015, and previously served as the Company's controller for three years. Prior to joining the Company, Mr. Tadmor worked at PriceWaterhouseCoopers (PWC) for five years. Mr. Tadmor received, a bachelor degree in accounting and economics and an M.B.A degree from Tel-Aviv University. Mr. Tadmor is also a cretified public accountant in Israel.
Mrs. Aharoni serves as the Company's Financial Controller and as its Investor Relations Manager. Prior to joining our Company, Mrs. Aharoni was a Senior Auditor at KPMG, where she gained experience working with Israeli public companies, including in the telecom sector. Mrs. Aharoni received her B.A. in accounting and business administration from the College of Management Academic Studies (COLMAN) and she is also a certified public accountant (CPA) in Israel.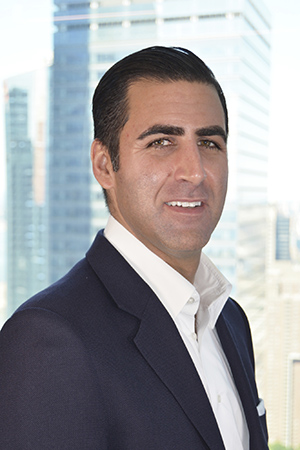 Mr. Glatt serves as our Chairman of the board of Directors since December 2019
Darren Glatt is a Partner at Searchlight Capital Partners, overseeing the firm's efforts in the technology, media and telecommunications ("TMT") sectors and serving as co-head of the firm's infrastructure investing efforts. Prior to joining Searchlight in 2013, Mr. Glatt worked as a Partner in the Private Equity Group at Apollo Management, L.P., where he focused on both equity and credit investing in a range of industries that included TMT, Consumer, Leisure and Shipping, among others. Mr. Glatt also held positions at Apax Partners and The Cypress Group. He started his career at Bear Stearns in 1998 in New York. In addition to his role on the Board of Directors of the Company, Mr. Glatt is currently a member of the Boards of MediaMath, PatientPoint and Rackspace, and formerly a member of the Boards of Charter Communications, Ocean Outdoor, 160over90, PlayPower, Veritable Maritime and Core Media. Mr. Glatt received a BS from The George Washington University, and an MBA from Harvard Business School.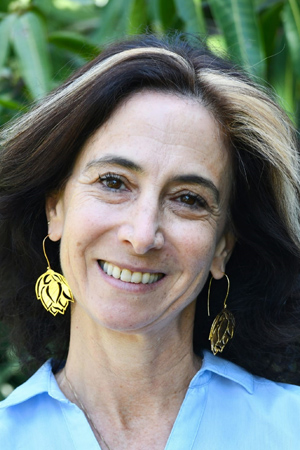 Ms. Makov served as a director of BioLight Life Sciences Ltd. (TASE: BOLT) (formerly Bio Light Israeli Life Sciences Investments Ltd.), from April 2011 to July 2020.  Ms. Makov also served as a director of Anchiano Therapeutics Ltd. (TASE: ANCN) (formerly BioCanCell Ltd.), from August 2018 to February 2020 and as a director of Kamada Ltd. (NASDAQ:KMDA) From December 2018 to December 2019. Ms. Makov served as the Chief Financial Officer of Alvarion Ltd. (formerly NASDAQ; TASE: ALVR), a global provider of autonomous Wi-Fi networks, from April 2007 to December 2010. Ms. Makov served as the Chief Financial Officer of Aladdin Knowledge Systems Ltd. (formerly NASDAQ; TASE: ALDN) (n/k/a Safenet, Inc.), an information security leader specializing in authentication, software DRM and content security, from September 2005 to January 2007, where she was responsible for the finance, operations, information systems and human resources functions. Prior to that, Ms. Makov served in management positions at two Israeli-based public companies, including as Vice President of Finance at Check Point Software Technologies Ltd. (NASDAQ: CHKP), a worldwide leader in IT security, from September 2002 to August 2005. Ms. Makov served as Director of Finance for NUR Macroprinters Ltd. (formerly NASDAQ: NURM) (n/k/a Ellomay Capital), from August 2000 to August 2002. Prior to that, Ms. Makov spent seven years in public accounting with Arthur Andersen LLP in its New York, London and Tel Aviv offices. Ms. Makov holds a B.A. degree in Accounting and Economics from Tel Aviv University and is a certified public accountant in Israel and the United States.
Mr. Fuhrer serves as a director since December 2019.
Mr. Fuhrer currently serves as a Vice President Business Development with the Neopharm Group; an Israeli-based, privately held, Healthcare & Consumer Wellness products enterprise. Previously, Mr. Fuhrer served as a Manager of Business Development for Celgene Corp. (headquartered in Summit, NJ. NASDAQ: "CELG"), where, he headed the company's new opportunities evaluation process. Additionally, Mr. Fuhrer served as a Director at A.D.O. Group Ltd. (TASE: "ADO"), a major property owner in Berlin, Germany. Mr. Fuhrer holds a Master of Laws (LL.M.) in Commercial Law (Magna Cum Laude) from the Tel Aviv University, in addition to a Master of Science (M.Sc.) in Management (Alfred P. Sloan Fellow) from the Stanford University Graduate School of Business. He is a member of the Israel Bar Association, and completed additional legal studies at the UC at Berkeley.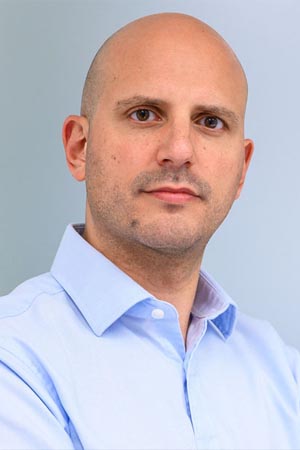 Mr. Joseph serves as a director since December 2019.
Mr. Joseph is the Chief Operating Officer and Chief Financial Officer of Ocean Outdoor Limited (LSE: OOUT), an outdoor media and advertising company. Ocean listed on the London Stock Exchange in January 2019 after partnering with a US founded SPAC, Ocelot Partners, in March 2018. Over the last 5 years Ocean has completed 8 acquisitions and now operates across 7 countries. Stephen is involved in all aspects of the business, which includes M&A, commercial arrangements, operations, finance, HR, IT and legal. He is now responsible for managing the local market management teams and integrating the acquired businesses as well as assessing further acquisitions. Earlier at Ocean he helped grow the business from a venture capital backed enterprise that was loss making to mid cap and then large cap private equity investors before putting the company on the public markets. Mr. Joseph received a First Class Honours degree, a BSc Business and Financial Economics, from the University of Leeds and is a chartered accountant qualifying at KPMG.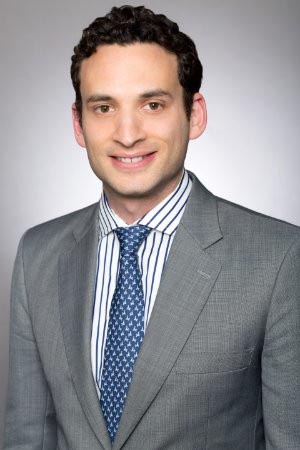 Mr. Bacal serves as a director since December 2019.
Mr. Bacal is a Managing Director at Searchlight Capital Partners, participating in the firm's efforts in the TMT sectors. Prior to joining Searchlight in 2012, Mr. Bacal worked at The Catalyst Capital Group in Toronto, where he worked on distressed debt investments and special situations across various industries. Mr. Bacal started his career at Credit Suisse in 2007 in London, UK. Mr. Bacal is currently a member of the Board of Octave Group, and formerly a member of the Board of Roots Corporation. Mr. Bacal received an HBA from the Richard Ivey School of Business at the University of Western Ontario.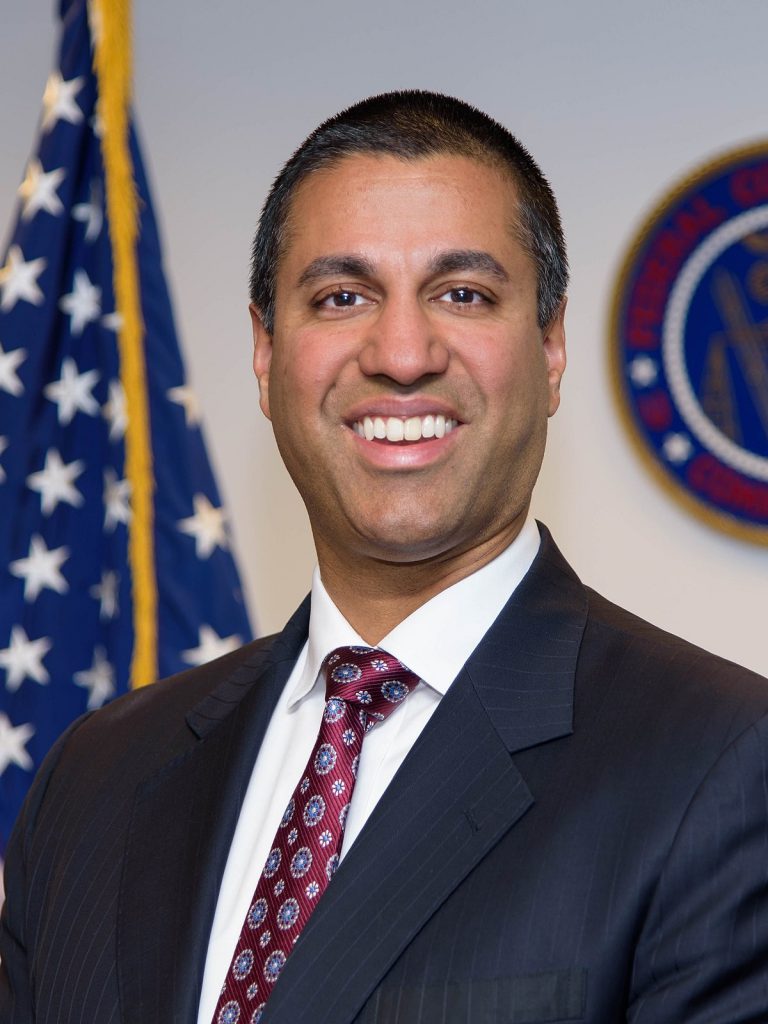 Ajit Pai was the Chairman of the Federal Communications Commission from January 2017 until January 2021. He first joined the FCC as a Commissioner, appointed by then-President Barack Obama and confirmed unanimously by the U.S. Senate in May 2012. In 2017, he was designated Chairman by President Donald Trump. During his tenure, he advanced major initiatives to help close the digital divide, advance U.S. leadership in 5G and other wireless technologies, promote innovation, protect consumers, public safety, and national security, and make the agency itself more open and transparent. Earlier in his career, he served in various positions of increasing responsibility at the FCC, the U.S. Department of Justice, and the U.S. Senate. Before becoming a Commissioner, he worked as a Partner at the law firm of Jenner & Block and served as in-house counsel at a telecommunications company. Chairman Pai graduated with honors from Harvard University in 1994 and from the University of Chicago Law School in 1997. The son of immigrants from India, Chairman Pai grew up in Parsons, Kansas. He now lives in the metropolitan Washington, DC area.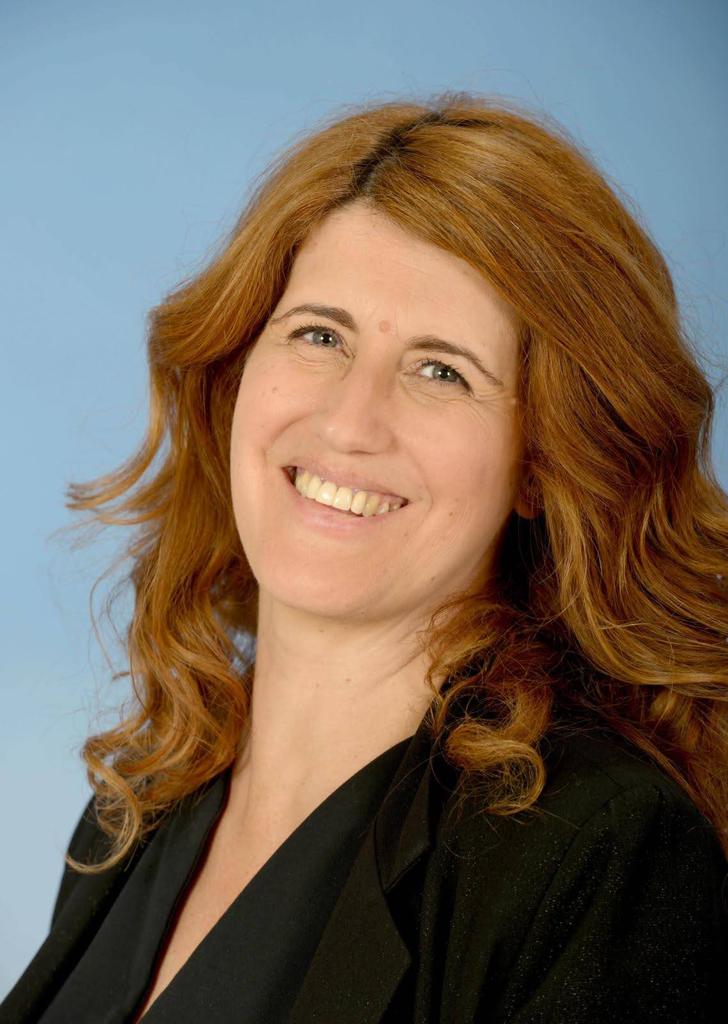 Efrat Duvdevani has served as Director General of the Peres Center for Peace and Innovation since 2014. Previously she served as Director General of the Office of the 9th President of Israel and Director General of the Ministry the Negev and Galilee. Utilizing on her decades of public service in various fields, she also sits on several boards and forums dedicated to advancing the status of women, disadvantaged communities and enhancing entrepreneurship.
In addition to her professional roles, Efrat also volunteers her time and experience as a board member several charities, including "Yozmot Atid" and the Israeli Special Olympics. She also mentor's graduates of the Israel Defense Force 8200 intelligence unit, in which she also served, to become future leaders in the Israeli public and private sectors. Efrat holds a BA in English and International Relations from the Hebrew University of Jerusalem and an MA in Public Policy from Tel Aviv University.